Conference General Chair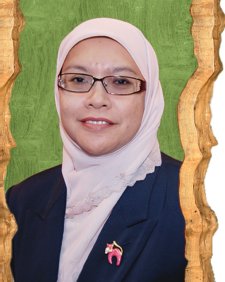 Prof. Dr. Fauziah Ahmad, Universiti Sains Malaysia, Malaysia
Prof. Dr. Fauziah Ahmad is a Professor in Geotechnical engineering also serves as Honorary Professor, Geotechnical Engineer and a Researcher at School of Civil Engineering, Universiti Sains Malaysia, Engineering Campus, Penang. She has been appointed as Program Chairman, Deputy Dean at School and Deputy Dean of Postgraduate Studies. Has lead a Task force under Postgraduate Deans Council where head of program for Roadmap of Postgraduate studies in Malaysia 2017-2025. She has been involved in the development of hill slope where she was appointed as Penang State Geotechnical Council and technical committee member in reviewing Penang State development. Currently she is the President of MyIGS an International Geosynthetics Society for Malaysian Chapter and President of Asia Pacific Women Inventor and Innovator Network. She is actively involved in consultancy works on Geotechnical assessment and stability studies especially in the state of Penang and Perak. Actively involved in Asean Geotechnical Technical Committee (ATC10 – Urban Geoinformatic and ATC 1: Geodisaster in Climate Change) in collaboration with Japanese Geotechnical Society in establishing works using GIS Geotechnical Database research and Geodisaster in Climate Change. Her research interest is in the area of slope stability, landslide, ground improvement and Urban Geoinformatic (GIS Application). She has published her work in more than 200 papers in journals and proceedings locally and internationally. Her achievements gained recognition as Women Inventor, World Scientific Award at the World Innovation Achievement Award, European Women Inventor and Innovator Network International (EUWIIN) in Sweden and in Seoul since 2008 to date. Among other awards she has acquired are the Grand Prize, KIWIE Prize, and Special Award and cumulative of gold, silver and Bronze medallist for more than 37 awards. With granted of two patents, one trademark and two copyright for the Inventions.
Technical (Program) Committee Chair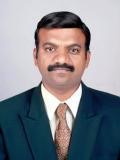 Prof. Dr. Abhijit Mohanrao Zende, Head, Department of Civil Engineering, AGTI'S, Dr. Daulatrao Aher college of Engineering, Karad, Satara, Maharashtra, India
Dr. Abhijit Mohanrao Zende gained his PhD in Indian Institute of Technology Bombay in the field of natural resources and geoinformatics in 2014. In October 2014, Dr. Abhijit Mohanrao Zende became full professor in Annasaheb Dange College of Engineering and Technology Ashta. Now he is the the Head of Department of Civil Engineering of Dr. Daulatrao Aher college of Engineering. His researche area belongs to water resources, Remote Sensing and GIS applications in Civil Engineering. Water Security Assessment, New model development for effective water resources assessment, Smart city, Non conventional energy resouces, Legal Aspects in Civil Engineering etc. Dr. Abhijit Mohanrao Zende is also the editor of Hydrology. Journal of Water Resources and Ocean Science, International Journal of Research in Civil Engineering, Architecture & Design, International Journal of Science and Research, Journal of Multidisciplinary Engineering Science and Technology, Asian Review of Environmental and Earth Sciences, and IJCSEIERD.
Organizing Committee Members
Rongtang Zhang, Professor, Dean of Faculty of Civil Engineering, Wuhan Polytechnic University, China
Faxing Ding, Professor, Central South University, China

Lili Dong, Professor, Chongqing Jiaotong University, China
Houssam KHELALFA, Associate Professor, Faculty of Engineering & Technology, Selinus University of Science and Literature (SUSL), Bologna, Italy, Algeria
Hazem Samih Mohamed, Associate Professor, School of Civil Engineering and Geomatics, Southwest Petroleum University, Egypt
Jingxian Shi, Associate Professor, Kunming University of Science and Technology, China
Huan Xu, Associate Professor, Jiangsu Normal University, China
ZIA UR REHMAN, Associate Professor, University of Engineering and Technology Taxila, Pakistan
Aysha Zeneeb Majeed, Associate Professor, Rajagiri School of Engineering & Technology, Ernakulam, India
Xun Liu, Senior Engineer, Kunming University of Science and Technology, China
Jiade Wang, Senior Engineer, Kunming University of Science and Technology, China
Rui Yin, Lecturer, Kunming University of Science and Technology, China
Siyu Chen, Lecturer, Kunming University of Science and Technology, China
Dr. Pooya Saffari, Department of Civil Engineering, Qingdao City College, Iran
Dr. Nur Mardhiyah Aziz Universiti Malaya, Malaysia
Dr. Ana Almerich-Chulia, Universitat Politecnica de Valencia, Valencia, Spain
Dr. George Samir Fahmy, DAR AL-HANDASAH (Chair & Partners), Egypt